This week, we were trying to think of something to do, and because the weather wasn't so great we decided to see a movie... nothing was really playing, but The Back-up Plan with Jennifer Lopez looked sort of cute, so we decided to see it. I thought it was a cute chick flick over all! Sure there are some
super
cheesy parts and its not going to win any awards... but we were entertained and we
laughed
and I think thats all you can ask of a decent chick flick on a Tuesday afternoon, no?!
Anyway, getting to my point, J. Lo (yeah yeah, I know she goes by Jennifer now... hah) was wearing a super cute leather bracelet in the movie and I loved it so much I just knew I had to have it.
This was the only pic I could find, but, check it out! Look at her leather bracelet - super cute, no?! I love it! I searched around a little bit and finally found a site claiming that this bracelet is one of
Linea Pelle's Double Wrap Sliced Leather Bracelets
.
I don't know if its the
exact
bracelet, but it looks
pretty
similar to me! I think gold is a great neutral so I bought mine in gold.
You can also find it at Luna Boston where you can receive 25% off (on everything except sale and Rebecca Minkoff) by using the code
FACEBOOK
.
The bracelet comes in several different colors including black, a dark chocolate brown, a lighter brown I call "camel," vintage gold (what I bought), and vintage silver (very pretty!). I keep imagining all the different things I can wear it with and can't wait until it comes in the mail!
It also comes in another (and cheaper) version called the
Sliced Leather Bracelet
.
I'm actually really glad I stumbled upon these bracelets because Linea Pelle makes the coolest leather bracelets!
Uh oh. I think I found a new obsession!
I have also seen on a few blogs some "Favorites of the Month" posts and thought they were cute & fun and decided that I DO have a couple new favorite things to share with you guys.
MY FAVORITES FOR APRIL
1.
Shu Uemura Eyelash Curler
Um, love? How did I ever live without it?! It really curls my lashes and makes them look longer! If you aren't using an eyelash curler you are missing out!
2.
CeraVe Moisturizer
Seriously, its like I was blind to the possibility that anything other than something expensive could work on my sensitive skin. I kept trying ($$) product after ($$) product, to no avail (other than my daily moisturizer which I still love,
La Roche Posay Anthelios SX Daily Moisturizer with SPF
). Anyway, I love this. Its gentle, doesn't cause breakouts or clog pores, and isn't greasy... its just an awesome moisturizer! I have dry skin and it keeps me hydrated (no small feat!)
I wish I had stocked up on THIS for China.
3.
La Roche Posay Physiological Scrub
(thanks to Veronika for recommending it!)
This is a
fantastic
scrub. Its great for sensitive skin (I have it) but at the same time its a really great exfoliator. It leaves my skin feeling clean and
amazingly
smooth and fresh. I replaced my DDF Acne Pumice Scrub (because I am suddenly allergic to Benzoyl Peroxide) with this scrub, and I think its a great alternative!
4.
MAC Select Moisturecover Concealer
I am REALLY liking this concealer! It doesn't settle into fine lines and its moisturizing enough so that if your skin is dry the concealer doesn't accentuate it, it helps it even.
5.
Bath & Body Works Aromatherapy Dream Bath Sleep
in Lavendar Chamomile
This stuff is seriously amazing. It smells SO good and is so relaxing! I love taking a bath with this stuff ... I've taken a bath in my mom's huge jacuzzi bath tub every night since I've been visiting. I really recommend this bubble bath!
And lastly, not fashion/beauty (well, in a roundabout way it is!)
6.
Chobani Greek Yogurt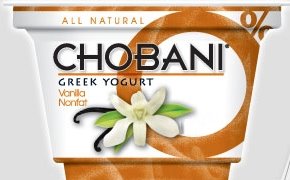 I love this yogurt. I am not a big breakfast person - I can't eat cereal because I can't drink (straight up) milk, but I can eat greek yogurt, and its awesome because its FULL OF PROTEIN! and low in fat. Chobani is
amazingly delicious
, comes in great flavors, and is overall just a great thing to add into your diet! Its an easy way to get 15g of protein! Great for breakfast or after workouts, and its all natural, too.
Well, thats it! Those 6 things are my favorites for this month!
And GAH I know I am so wordy, I'll try to curb that.. lol.
DON'T FORGET!
If you want to enter the giveaway you have until tonight at midnight Pacific-Standard Time.
Link is at the top right of the page.
Steph